Mayan Palace Resorts
Suite available for rent in luxurious resorts
in Mexico's most beautiful beaches.
We own two weeks a year of a two-bedroom master suite with lock-off capability in Mayan Palace Resorts. Lock-off is ideal for two families whose kids could share the living room in the suite. These 5-star resorts are in any of five locations in Mexico (Acupulco, Puerto Vallarta, Neuvo Vallarta, Mazatlan, Puerto Penasco, and near Cancun). The suite is available any time of the year but certain weeks must be requested six months in advance (Christmas, New Years, Feburary and March). The suite does have a partial kitchen (stove top, small refridgerator and microwave). Maximum occupancy is 6. Suite bedroom has a king sized bed and bathroom while the lock-off bedroom has two queens and a private bathroom. The living room in the suite has two pull-out mattresses that are just off the floor. Mayan Palace website: Mayan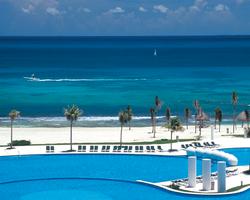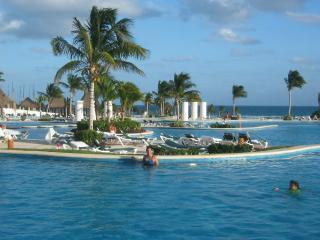 The Mayan Palace resorts are the most beautiful hotels in Mexico. They have the highest ratings of the hotel industry including RCI Gold Crown (there are only 500 Gold Crown resorts in the world), and Grand Tourism (which is higher than 5 stars). The crowd is older or young families. These resorts do not have great night life so don't go for that reason. The grounds and pools are spectacular (go look on their webpage. We think prices are not bad though they are higher than more basic restaurants in nearby towns and the service is superb. We recommend cooking most meals in your room if you are on a budget.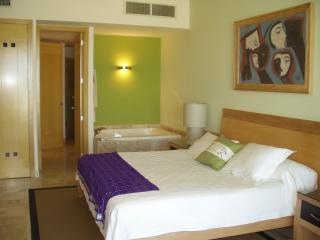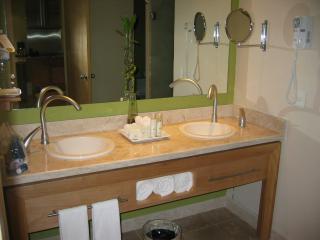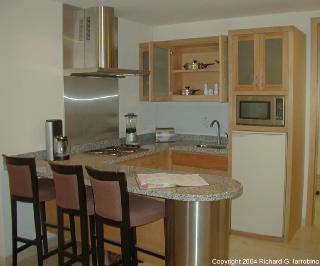 The unit can only be rented by the week, starting on a Friday, Saturday, or Sunday. Our rental price is US$900.00 per week (7 nights). (Note: The hotel charges over $200.00 a night for these suites, and travel agents charge around $150.00 per night.) We have visited the resorts at Cancun, Mazatlan and the two Vallarta's but have not been to Acupulco or Puerto Penasco. If you are interested please send an e-mail message to Tom Hayes at runski
RENTING PROCEDURE
Hotel policy requires all rental reservations to be made a minimum of 30 days, and up to a maximum of six months in advance. The hotels are usually pretty booked. Reservations made at least three or four months in advance have the best chance of availability, especially in the winter season. To initiate the rental process, I will make reservations in your name for the requested dates at the requested resort. I will then send you an Electronic Confirmation Form that I will receive from the Mayan Palace Reservations Department. The form will contain a confirmation number, reservation dates,
resort name, and your name as the guest. You may then contact the resort reservations center directly and refer to their confirmation number to verify your reservations. Once you verify your reservation, then you can send me a check or money order by mail.